This alert has ended.
A 7.3 Magnitude earthquake had occurred 55 miles SW of Sand Point, Alaska. It was determined that there was no tsunami threat to B.C.
---
Preliminary Earthquake Parameters
The following parameters are based on a rapid preliminary assessment of the earthquake and changes may occur
 Magnitude: 7.3
 Origin Time: 2248 AKDT Jul 15 2023

2348  PDT Jul 15 2023
0648  UTC Jul 16 2023

Coordinates: 54.5 North 160.8 West
Depth: 13 miles
Location: 55 miles SW of Sand Point, Alaska; 615 miles SW of Anchorage, Alaska
---
Resources
The latest earthquake and tsunami reports are available from:
---
Coastal B.C. Tsunami Notification Zones
Coastal communities in BC are divided into five tsunami notification zones: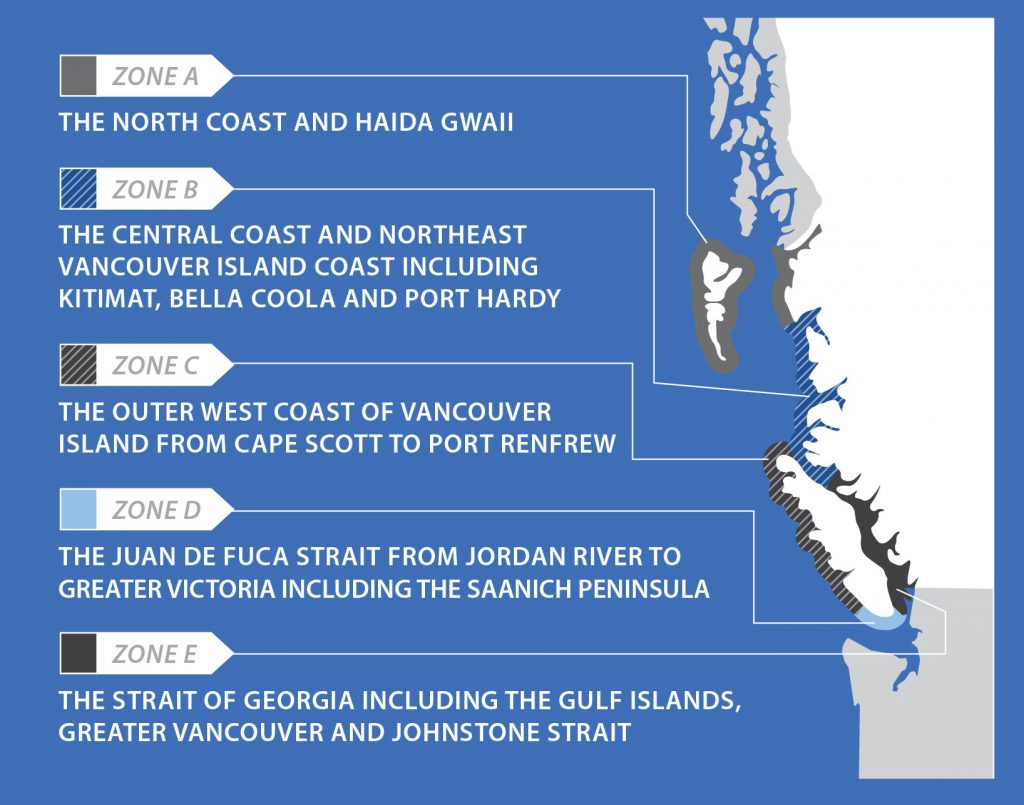 ---
Tsunami Definitions
Warning: Flood wave possible. Full evacuation suggested.
Advisory: Strong currents likely. Stay away from the shore.
Watch: Danger level not yet known. Stay alert for more information.
Information Statement: Minor waves at most. No action suggested.
Cancellation: Tidal gauges show no wave activity. Confirm safety for local areas.